Having accurate information about cash receipts and cash payments helps your company ensure it has enough funds to support the daily business operations, business expansion and investments.
Effective Cash Flow Management benefits your business as it allows you to plan, control and account for cash transactions and cash balances. It is critical to your business success to have an accurate picture of your cash receipts and cash payments. This picture gives you the ability to decide what needs to be done in order to achieve positive cash flow.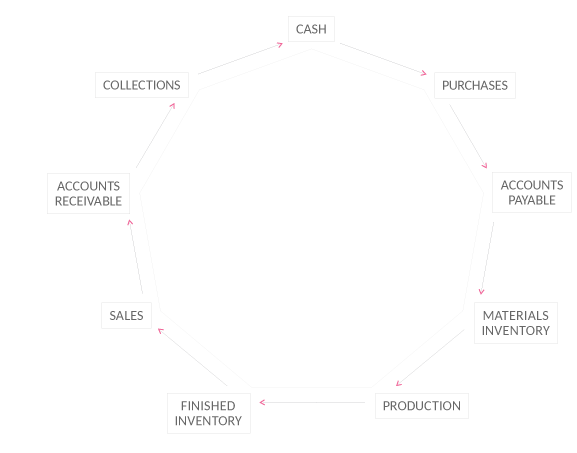 This is the process of turning your cash into products and services which are sold and then turned back into cash.